Gear
New: Kitanica Scorpion Lumbar Pack on Kickstarter
Call it what you want — waist pack, lumbar pack, fanny pack, or butt pack. No matter the nomenclature, it's a style of load-bearing gear that has seen a resurgence in popularity in recent years. Of course, some of us remember the dorky neon-colored fanny packs of the '80s and '90s, usually paired with jorts and white running shoes, but that's far from their only application. Lumbar packs have been used extensively by hunters, trail-runners, photographers, and other hobbyists to carry gear in situations where a full backpack is too bulky. Kitanica has launched a new rugged lumbar pack on Kickstarter called the Kitanica Scorpion Pack, and it offers some interesting features.
The new Kitanica Scorpion is made of durable 500D Cordura nylon, and consists of a 4.5L main compartment attached to a backpack-style padded hip belt. Each side of the exterior contains expandable pockets for water bottles, monoculars, and other small items. Kitanica also includes a MOLLE-compatible carrier for large water bottles (Nalgene, Klean Kanteen, etc.) that can be attached to the PALS webbing on either side of the hip belt.
Unzipping the main compartment reveals a large Velcro loop field for modular pockets and pouches, as well as two zippered mesh pockets on the inside of the lid. Open and closed-cell foam and aero-spacer mesh elements help the Scorpion ride comfortably on the waist and protect the contents.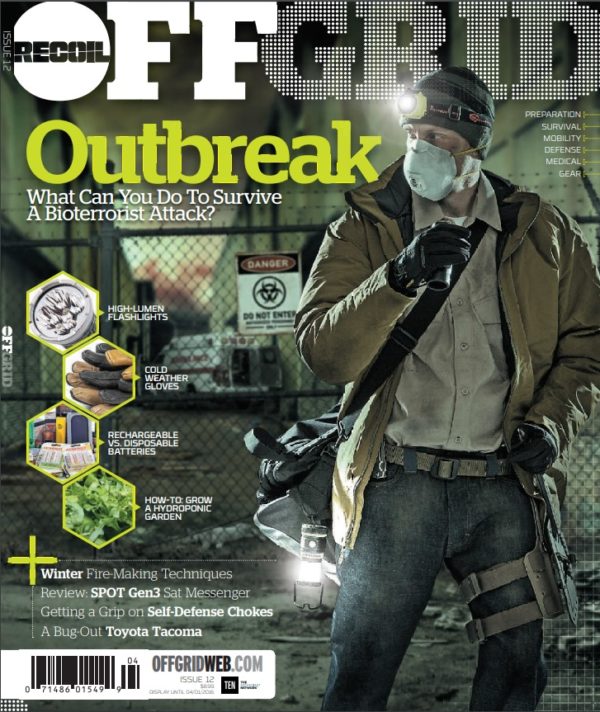 Subscribe Today and Save!
If a lumbar pack isn't your style, or you need a configuration that moves around your body more easily, the Kitanica Scorpion converts to a sling-bag configuration in seconds. Just tuck the hip belt into the integrated storage compartment, clip on the included shoulder strap, and go. The Scorpion can also be used in single-handed carry configuration via the grab handle on top.
A zipper on the base of the Scorpion reveals one more hidden feature: a stowable load compressor. This flap pulls out and clips onto loops on the lid, and it can be cinched down to retain jackets, blankets, tarps, and other oversized items.
The Kitanica Scorpion was an immediate hit on Kickstarter — the initial $20k goal was fully funded in less than 5 hours, and at the time of writing this article it's already well over $100k. MSRP for this pack is $125, but "Super Early Bird" backers can get the Scorpion at $85 for a limited time. It's available in green or black, and is expected to ship out in January of 2023. For more information on the Kitanica Scorpion, check the Kickstarter page or go to preorder.kitanica.com.
---
Prepare Now:
Disclosure: These links are affiliate links. Caribou Media Group earns a commission from qualifying purchases. Thank you!
---
STAY SAFE: Download a Free copy of the OFFGRID Outbreak Issue
In issue 12, Offgrid Magazine took a hard look at what you should be aware of in the event of a viral outbreak. We're now offering a free digital copy of the OffGrid Outbreak issue when you subscribe to the OffGrid email newsletter. Sign up and get your free digital copy