Gear
New: Vertx Ardennes Covert Backpacks
Whether you're a firm adherent of the "gray man" life or just someone who wants to avoid raising the eyebrows of coworkers at a corporate desk job, it's a good idea to select gear that blends into your surrounding environment. In urban and suburban settings, this means that camo-colored ballistic nylon gear is usually a no-go. We've been fans of the Vertx Gamut line of backpacks for many years, since they offer a nice balance of functionality and concealment, so we were interested to learn that the company is launching another line of even more urban-friendly backpack designs called the Vertx Ardennes Collection. These bags feature water-repellent canvas and leather trim that won't look out of place in any trendy coffee shop or college campus.
The new Vertx Ardennes Collection is launching with four bag models — the Ardennes Rover and Ardennes Holiday backpacks are pictured above (left and right, respectively). There's also an Ardennes Valet messenger-style bag and an Ardennes Clipper duffle bag. Vertx says the bags were inspired by "the rugged rucksacks carried by US infantrymen in the European and Pacific theaters," hence the name which references the Ardennes Forest (a key WWII battleground).
They're constructed from Ash Grey canvas that looks like old-school waxed canvas, but is actually finished in a much more resilient durable water-repellent (DWR) coating.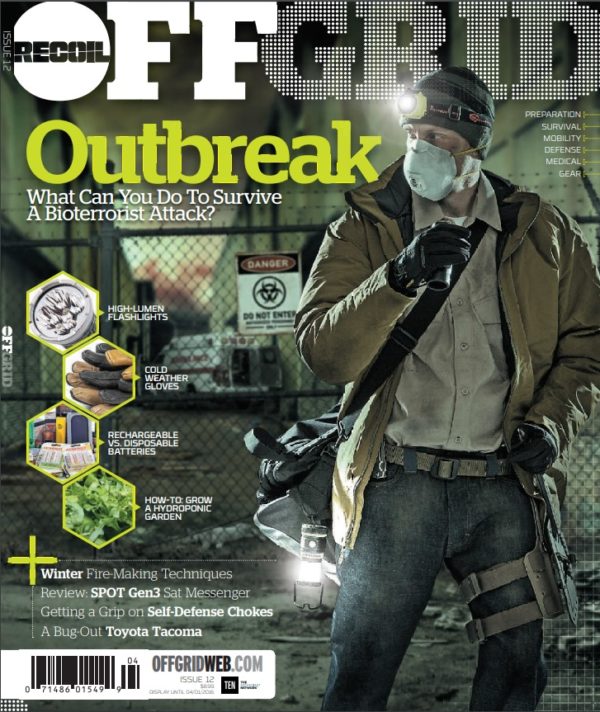 Subscribe Today and Save!
The Rover, pictured above, features a roll-top design with L-shaped zipper access. What appears to be a luggage tag is actually a pull tab that allows quick access to contents, including a CCW compartment and armor panel sleeve. The front outer panel stows away to reveal laser-cut PALS webbing for MOLLE accessories or medical gear (a feature similar to the Gamut series). Total capacity is 18L, and MSRP is $250.
The Ardennes Holiday is a larger 30L pack that would work well as an overnight or travel bag. It features a zippered top opening with a lid that can stow quick-access items like an IFAK, as seen above. It also has two large zippered side pockets and a loop-lined CCW compartment that accommodates Vertx Tactigami pouches and/or an armor panel. It also has a stowable front panel that conceals laser-cut PALS webbing. MSRP for the Ardennes Holiday is $300.
For more information on the new Vertx Ardennes series of backpacks and bags, go to vertx.com/ardennes-collection.
---
Prepare Now:
Disclosure: These links are affiliate links. Caribou Media Group earns a commission from qualifying purchases. Thank you!
---
STAY SAFE: Download a Free copy of the OFFGRID Outbreak Issue
In issue 12, Offgrid Magazine took a hard look at what you should be aware of in the event of a viral outbreak. We're now offering a free digital copy of the OffGrid Outbreak issue when you subscribe to the OffGrid email newsletter. Sign up and get your free digital copy Click to Download!
---