Gear
New: Phantom Hill CTF-2 IR Laser/Illuminator Details Revealed
If you're looking to get into the world of night vision gear, brace yourself, because it can get expensive fast. However, we're glad to see that the costly nature of NV gear has been gradually diminishing thanks to new products from smaller companies such as Phantom Hill. The Phantom Hill CTF-1, which we previously reviewed, includes an infrared laser, IR illuminator, and white light in a single housing for $800 — that's relatively inexpensive compared to existing options like the DBAL or ATPIAL-C. At the end of that review, we mentioned that the company would be releasing a second model with added features and more modularity soon. This week, we confirmed some of the final specs of the new Phantom Hill CTF-2 weapon-mounted light/IR laser/IR illuminator.
The Phantom Hill CTF-2's biggest change is its transition to a modular head architecture. As opposed to the CTF-1's proprietary, integrated light and illuminator, the CTF-2 will accept light heads that work on common CR123-powered SureFire Scout 300 (3V) or 600 (6V) flashlight bodies. Some configurations may require a battery tube extender — such as the VF1 Systems extender pictured below — to add an additional CR123 battery.
According to Phantom Hill, the CTF-2 will start at a price point of $699 — the laser is built-in, but you'll need to add your own white and IR illuminator heads. If you don't have those already, it'll be offered in packages with various combinations of accessories. Pictured above from left to right, there's the aforementioned VF1 Systems battery extender, Malkoff Devices E1HT white light, Malkoff Devices EX IR 250 illuminator, and B.E. Meyers KIJI K1 3-degree IR illuminator. These packages range from the base $699 to a maximum of $1,399.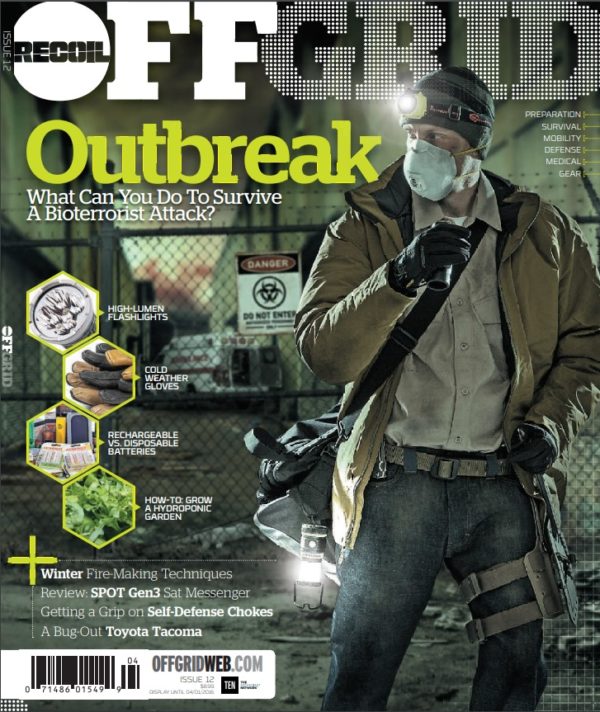 Subscribe Today and Save!
Operation of the CTF-2 will also be different from the CTF-1. It now has three buttons, with the raised center button always controlling the laser (press for momentary, double-tap for constant-on). The two side buttons control their respective light heads, so you can place the IR illuminator and white light on either side of the housing. Both side buttons are momentary only.
Above: This image of a CTF-2 prototype shows how the left square button activates the left head, in this case a B.E. Meyers KIJI illuminator. The IR laser (shown in purple for illustration purposes) is activated independently via the round center button.
Like the CTF-1, the Phantom Hill CTF-2 is designed and assembled in the United States with a 3D-printed DMLS aluminum housing. It weighs 7 ounces with two CR123 batteries installed, and comes with a 5-year warranty. Since infrared lasers fall under ITAR rules, the CTF-2 cannot be shipped outside the United States, but Phantom Hill said on Instagram that it's working on a model for the Canadian market.
The Phantom Hill CTF-2 is expected to be available in June 2022. For more information, go to PhantomHill.design.
---
Prepare Now:
Disclosure: These links are affiliate links. Caribou Media Group earns a commission from qualifying purchases. Thank you!
---
STAY SAFE: Download a Free copy of the OFFGRID Outbreak Issue
In issue 12, Offgrid Magazine took a hard look at what you should be aware of in the event of a viral outbreak. We're now offering a free digital copy of the OffGrid Outbreak issue when you subscribe to the OffGrid email newsletter. Sign up and get your free digital copy Click to Download!
---